When I started my journey as a Virtual Assistant, these meetings used to terrify me but once I prepared and shifted my mindset from 'interview' to 'working in partnership', they suddenly became a lot less daunting and I felt much more relaxed and confident.
You have a client consultation lined up – now what?

Preparation
You have arranged to meet but first, you need to prepare. Consider the following points;
Do you know your client?  How have they contacted you?  How did they find you?
Check their website, LinkedIn profile and other social media platforms to find out as much as possible about what they do.  You can't find out everything but this should give you a good idea.  
Try and research who are likely to be their competitors or what their struggles may be.
After browsing their website do you think you have more to offer?  Jot down what you notice so you can bring these up during the conversation.
I do not have one for my Virtual Assistant https://www.thevirtualtemp.combusiness but some businesses like to hand out a 'welcome pack' to potential clients.   
Try and find out what they look like and always let someone know where you are meeting. Unfortunately, today you also need to consider your own safety!
During the Meeting
Dress professionally but not over the top.
I hope you do not need reminding but always arrive in plenty of time! You want the meeting to start relaxed. Always be Spandau Ballet in favour of Speedcore! https://www.youtube.com/watch?v=au9mDkhnBmk
Always remember you are meeting to do business, not make friends. Be professional, honest and polite.
In my particular case, a lot of people have not worked with a VA before so it's highly likely they will look to me to lead the conversation.  I generally start with small talk and tell them a little bit about myself. You don't need to jump straight to business talk and it will smooth out any awkwardness.
You fully understand your business and how it can benefit your potential client but can you articulate this clearly?  The client may not have worked with someone offering your services before. Make sure you instil confidence and show to be trustworthy.  They need to feel you can solve their problem.
Find out what their long-term objectives and goals are.  The more you know about what they are trying to achieve, the better you are placed to suggest ways and help them get there.  Be genuinely interested in what they have got to say.
Ask open-ended questions (questions starting with why? what? how?). What are your biggest challenges? What support do you currently have in place? Take notes (this will help when you email a summary of the meeting back to them later in the day!).
Always make sure you can achieve what your potential client is looking for.  If you are not confident or do not have the skills, let them know.  You can still make notes and pass the job on to a colleague/associate instead.  Never try to wing it!
Other discussions will include payment which is not always easy but obviously very important!  Be clear on your payment terms. Sometimes the goalposts change from the initial conversation and you may feel you need to charge more.  Stay professional and tell them you will confirm the cost by the end of the day (or next couple of days). This allows you space to work out any extra hours/responsibilities that may have arisen during the meeting.
Find out how your potential new client wishes to be contacted.  If you are working on an ongoing project will it be daily, weekly or monthly?  How do they prefer to be contacted with updates? Via email, text message, Skype, telephone call etc.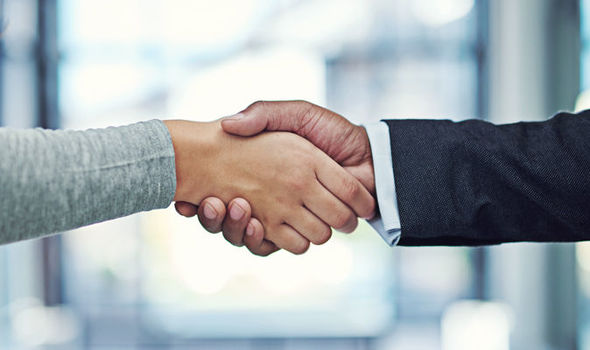 Closing the meeting and afterwards

You need to set up and agree on actionable steps and email a summary of these when you get back to the office. Send any other information you promised on the same day!
Do not be fooled! Not all meetings go to plan. Listen to your gut feeling. If something feels wrong, do not feel you have to work with the client. Your gut is always right!
Good luck! I hope you build strong, lasting relationships with all your freelance clients.